Hello...
yesterday was Master of Imagination contest...
there was 33 works in 4 categories...
I started in single fantasy model with my Vampire battle standard bearer and I won ;D
This is my second contest, before I was on Hussar and I was finalist with Queek The Headtaker...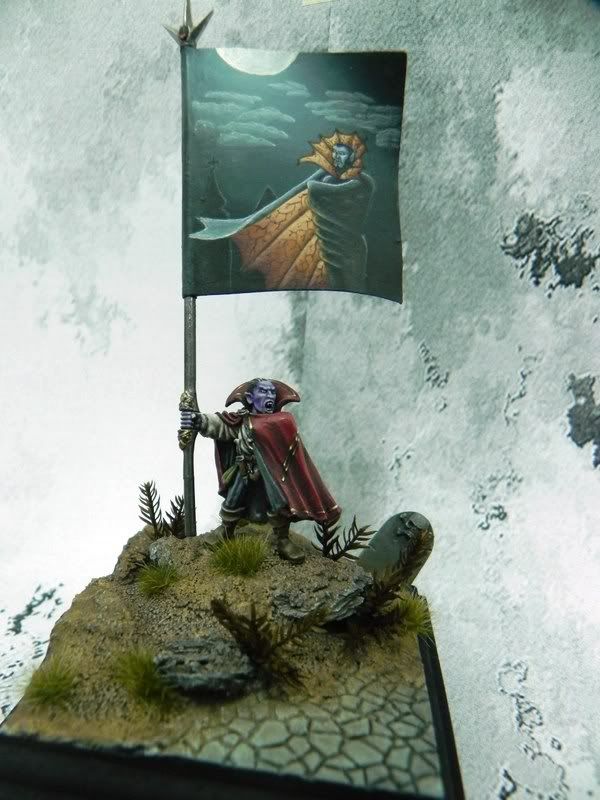 This model will by available on e-Bay soon...
Miniature can by fit on gaming or display base...